Spin Fun Social Gaming Review
If you're looking for all new free to play social casino gaming sites, then you've definitely come to the right place! We search the internet to bring you the very best, totally free online pokies ideal for Australian players who enjoy playing free pokies. Our in-depth pokie reviews show you how you can sign up and play for free.
What You'll Love
Popular social casino app enjoyed by millions of Facebook users.
Play with your iOS, Android, Windows Phone devices.
Unlock new free to play pokies every day.
Get rewards, bonuses and exclusives prizes the more you play.
Authentic and realistic pokies just like at Spin Palace.
What Could be Better
More coins without buying them
Social casino gaming is becoming massively popular all over the world and there are now millions of Facebook users enjoying free to play pokies every day. Spin Fun is the social casino version of the enormously popular Spin Palace online casino and offers stacks of free to play pokies for Aussies. Spin Fun pokies are very similar to the real pokies that you can play at Spin Palace and include bonus rounds and jackpots, the only real difference is that you can play these for free.
Not everyone is looking to spend their money on online pokies or even setting up actual accounts with online casinos. This makes the social casino scene ideal for these players as they can easily play just by using their normal Facebook profile, no need to sign up at all. If you don't have a Facebook account (not everyone loves Facebook), you can also sign in with your existing Google + account, quick and simple.
Spin Fun offers Aussies the chance to experience what a real online casino feels like, without all the risk and headaches involved in bonus wagering requirements and so on. All of the pokies at Spin Fun are free to play and what's really great is that you can unlock new free to play pokies every day. This means that you will never get bored and will never have to spend any of your own money. You can play Spin Fun pokies right from your desktop computer or even from your favourite tablet or smartphone.
Software
Leading Social Gaming Software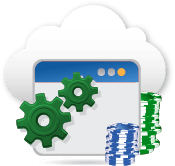 Spin Fun is the social casino version of Spin Palace, one of the biggest online casinos in the world. This means that every single free to play pokie game available through Spin Fun is just as good as the real money pokies available at Spin Palace.
In fact, the free to play pokies look and play just like the pokies you get at Spin Palace, except that they are total free. However, you still get all of the bonus rounds, the incredible graphics and animations and much more.
Games
Top social pokies with awesome gaming features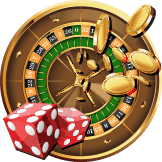 Spin Fun uses advanced software just like all of the high quality Microgaming-powered pokies available at Spin Palace. All of the free to play pokies at Spin Fun look and play just like the Microgaming pokies at Spin Palace which includes all of the cool game features like scatters, wilds, multipliers, bonus rounds and much more.
In fact, when you play the free pokies at Spin Fun, you won't be able to tell the difference between free pokies and real money pokies. Of course the only difference is that, when you win the massive jackpot, you won't actually get any cash, just the opportunity to play even more, free to play pokies at Spin Fun.
TAKE ADVANTAGE OF FREE COIN SIGN UP BONUSES AT SPIN FUN!
Mobile
Mobile Options
Of course one of the best ways to play Spin Fun free to play pokies is via your preferred mobile device. The best part about playing Spin Fun pokies is that, as long as you can sign in with your Facebook or Google+ account via your mobile browser, you can play Spin Fun free to play pokies on the go. This makes social casino gaming one of the most fun and convenient ways to spend your time. Spin Fun is also compatible with virtually every mobile device that is internet-enabled including most Android devices, iOS, Blackberry, and Windows Phone devices too. If you have a tablet, you can really get the full experience of the HD quality Spin Fun free pokies, particularly in landscape mode.
Security
Security and Fair Play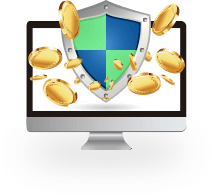 One of the biggest concerns that Aussies often have about playing pokies online has to do with safety and security. The best part about social casino gaming is that there is virtually no risk involved at all. This is mainly because you sign in with your Facebook account which means that there is no need to actually create an entirely new account online. You can also use your secure Google+ account if you don't trust Facebook or have a Facebook account to begin with. Spin Fun is also part of Spin Palace, which is one of the most trusted online casino brands in the world today. You can look forward to full support and credibility that comes with being part of the Spin Palace family.
TAKE ADVANTAGE OF FREE COIN SIGN UP BONUSES AT SPIN FUN!
Promotions
Spin Fun Promotions and Support
Welcome Bonus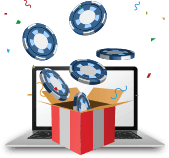 As soon as you sign into Spin Fun with your Facebook or Google+ account, you can enjoy an instant welcome bonus worth thousands in free coins. The really great part is that you don't have to actually deposit any of your won cash in order to get a welcome bonus. With a normal online casino, you would have to register with them (create a new account) and then make a real cash deposit before you could enjoy a welcome bonus. With Spin Fun, all you have to do is sign in using your Facebook and you get thousands of free coins instantly. This means that you could be playing great free pokies within a few seconds of signing in.
Loyalty Rewards and Other Promotions
Another great feature of Spin Fun is the ability to earn additional free coins and other bonuses and prizes. The way you do this is by playing more and more free pokies every day. Just like a normal online casino, Spin Fun works on different levels and part of the fun is to complete pokies to earn rewards and climb levels. The higher you get in levels, the more free benefits you get to enjoy. This includes more free coin packs, more bonuses and prizes, bigger and better free pokies and much more.
Customer Support
Customer support can be contacted within seconds just by using your Facebook Chat feature. However, you can also contact Spin Fun support via their email address or, alternatively, you can contact them via the Spin Palace page.
Deposits
Accepted Deposit Options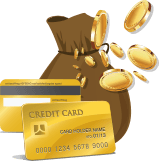 While Spin Fun is completely free to play, some players will inevitably go through their free coin packs quicker than other players. Many players actually love to go on a mission to complete pokies as quickly as possible so they can rise through the levels even quicker. For these players, Spin Fun offers various coin packs for sale. Buying coin packs is very easy to do and all you need is your Visa or MasterCard details to purchase via secure online payment portals.
TAKE ADVANTAGE OF FREE COIN SIGN UP BONUSES AT SPIN FUN!
Reviewed by: OnlineRoulette.com.au