Australian Offline Casino Guide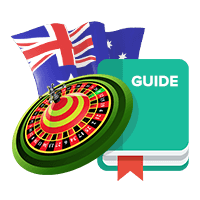 It's hard to deny the internet's impact on our daily lives. The web has forever altered the way we communicate and singlehandedly upended entire industries. Letter mail, newspapers, and CDs are pretty much on the brink thanks to technology. More importantly, few Australians have bothered to shed a tear. The same innovations have made online gambling possible. It has never been so easy to gamble anywhere in the nation. Yet despite the rise of online casinos, Australia's live casinos continue to thrive.
Even though gambling on your PC or smartphone is incredibly convenient and entertaining, there are countless reasons why Australians continue to play at land-based casinos. Whether it's to experience the nightlife, take a break from staring at your screen, embrace the nostalgia, or simply mix things up, Australia land-based casinos are worth a look. Keep reading to learn more about our country's leading casinos and why you might just want to give them the time of day or night.
Why People Play Live
How much time do you spend staring at a computer screen each day? If you use a computer at work, watch a bit of telly, surf the web with your tablet, and love your smartphone, you might be glued to your screen more often than not. Sometimes it's worth taking a break and venturing out into the real world. Australia's land based casinos let you gamble without turning you into a digital zombie.
Australia's top casinos offer world class gaming in a lively yet inviting environment. When you play roulette, for example, the wins and losses of your tablemates can make for some interesting drama. That's true regardless of how your own bets turn out. It's fun to watch the look on peoples' faces as the ball comes to a rest. Will dreams be realised or will hearts be broken? In fact, you don't need to bet at all. Live gambling can be a spectator sport that's worth watching.
Online casinos are great if you feel like playing solo, but what if you want to gamble with your friends? Rather than huddle around your 10-inch tablet or take turns with your smartphone, it makes more sense to head to the casino, especially if there's one in your city. Live casinos let you play games the way they were originally intended. While online casinos offer games that are mathematically identical to what would happen in the real world, you might still feel like you're playing a real money video game at times. If you prefer the feel of reel dice in your hand at the craps table, blackjack cards you can touch, and chips you can hold in your hand, live casinos don't disappoint. The best spots also offer the kind of glamour and charm you see in the movies, which simply can't be duplicated playing alone at home in bed.
We all know that there's more to casinos than just the gaming floor. Australia's best live casinos are entertainment destinations. You can unwind in the lounge, sip an expertly crafted cocktail, savour mouth-watering cuisine, party hard on the dancefloor, or watch international performers from the world of music, magic, and comedy. There's so much do that you might not even remember to gamble. Who knows, you might even make some new friends in the process? Of course you are free to enjoy the best of both worlds. There's nothing stopping you from visiting a casino with your mates on the weekend and also periodically playing roulette on your smartphone during your evening commute.
Australia's Best Offline Casinos
It doesn't matter if your favourite game is roulette, poker, blackjack, craps, baccarat or something else entirely. There are fantastic places to play live across Australia. Here are our favourite spots in Oz.
Throw your preconceived notions out the window. The Australian Capital Territory's sole casino has been completely reborn. Casino Canberra might just be the country's glitziest place to gamble. Despite its modest size, the voguish property now features dozens of gaming tables, multi terminal games, a dedicated poker parlour, a sports lounge, fine dining, and inviting bars. It's definitely one of the hottest spots in the city, even if you don't gamble.
Best known as the home of the Aussie Millions, Crown Melbourne is the South Hemisphere's largest casino. With 2628 electronic games and 540 tables, the casino wouldn't seem out of place in Las Vegas. Despite the great central location, there's little need to leave the premises. Crown Melbourne has fantastic accommodations, amazing nightlife, superb dining, and impressive shopping too.
Australia's first ever casino continues to attract throngs of visitors for so many reasons. The property boasts a 269-room hotel, five excellent eateries, and four inviting bars. Whether you enjoy electronic games, poker, roulette, baccarat, blackjack, the money wheel, or pontoon, you'll love the picturesque River Derwent view while you play.
Australia's second biggest casino boasts 100 tables, 1500 electronic games, and a sought-after poker room. While this gaming floor will certainly be eclipsed by Crown Sydney when it opens in 2020, Star Sydney offers more than just great games. The Darling Harbour establishment offers excellent entertainment, luxury accommodations, brilliant bars, and some of Sydney's finest dining.
Crown Perth plays host to some of the best entertainment in Western Australia. Patrons can count on plenty of fun around the clock with 2,000 electronic games and a whopping 240 tables to choose from. Discover 32 bars and restaurants, an impressive theatre, dazzling nightclub, and a choice of top-rated hotels at this popular resort.
Set on the bay in Cairns City, The Reef is easily one of Australia's best boutique casino. Patrons will discover 500 electronic games, a keno lounge, and a nice selection of tables in a sophisticated yet warm environment. Roulette fans can enjoy rapid roulette as well as the standard game. Visitors can count on award-winning dining, two exemplary bars, and a lavish five-star hotel on the premises.
Housed in the old Railway Station, South Australia's only casino is a great place to gamble. The recently renovated three-floor casino houses 90 tables, 950 gaming machines, and a dedicated poker zone. With five excellent restaurants and extraordinary bars, you won't find better food or drinks in the town. Make sure to join the rewards program and ask about the latest promos, as there are always incredible deals to be had.